What a day for DOJ Wednesday was. J. Edgar must be spinning in his grave (hopefully his nylons won't run).
Let's start with…
Hunter Biden
As we all know now, Hunter Biden just became the beneficiary of the all-time sweetheart plea deal (this wasn't a sweetheart deal — this was a Romeo and Juliet, poetry-and-roses, Barry White in the background, your name tattooed-on-my-chest deal).
The litany of injustices here would require its own website, and they're being covered pretty well elsewhere (I'm reprinting our take on the other charges he could've faced below).
But there are two impacts of the Hunter deal that I am not seeing discussed elsewhere.
FIRST: The actual content of the plea deal is very important — and the public needs to see it. (There's a good chance we will, before his July 26 court date). Here's why.
Depending on the parameters of the writing, it is quite possible that in addition to ignoring the litany of other crimes Hunter clearly committed, the plea deal may serve as de facto immunization against charging Hunter in the future.
If the plea deal acknowledges the prosecution's knowledge of other potentially criminal activity by Hunter, but frames the deal as covering all of that activity… double jeopardy attaches regarding that activity.
The practical result is that Delaware US Attorney David Weiss may not only have been protecting Hunter on his past acts, but he may well have shielded his client target from future federal prosecutions.
SECOND: How on earth can Joe Biden continue to use, as his default response to criminal justice issues raised by Republicans and (rarely) the media, the issue of guns?
Joe's standard rejoinder to any question regarding the Dems' soft-on-crime approach is to rail vaguely about the scourge of "guns." He then generally name-checks AR-15 rifles, and tells some fable about having trucks pulling-up curbside to sell "weapons."
Joe, your son is now a convicted gun perp. And he's getting off scot-free.
That arrow has to come out of candidate Joe Biden's campaign quiver at this point. If it doesn't, whoever he faces in the general should hammer him on it.
And don't think there are not plenty of voters out there — many of them people of color in swing states — who have themselves been (or had a family member) convicted under similar circumstances.
The disparate treatment will be impossible to miss.
(And if you're not convinced yet that Hunter just got the all-time deal, check out both the "Official Hunter Biden Scorecard" and the "Hunter Biden Associates" resource over at our website. We suspect you'll be both shocked — and convinced).
---
Re-Print: Where Are The Charges?
Can I ask a simple question: What did all these companies that Hunter formed actually do? Did they make anything? Build anything? Provide a service beyond influence-peddling?
Since the answer to that is an obvious "no," and based on the activities we outline in our Scorecard, Hunter and his associates should've been looked at for violations of:
The Foreign Corrupt Practices Act (FCPA): Violated when someone offers to pay a foreign official for the purpose of obtaining business.
The Foreign Agent Registration Act (FARA): Which requires agents of foreign powers to register as such here in America.
Federal Money Laundering: Which occurs when a person engages in financial activity using the proceeds of "specified" crimes. The list of specified crimes is long; suffice to say, Hunter's activities likely touch on at least one (see here).
Wire Fraud, Mail Fraud, Bank Fraud: The "catchall" charges often used in federal financial cases. Wire fraud occurs when a person uses telecommunications in a scheme to defraud. Same for the mails. Bank Fraud could occur, in this context, through the apparent effort to circumvent reporting requirements on the Bidens' movement of money — particularly efforts to hide the money's origins.
Tax Charges: Well, Hunter is facing two of these charges in Delaware, both of which are misdemeanors. Very, very weak tea.
Conspiracy: For activities between him and others — yes, including "the Big Guy."
All of which means Merrick Garland is now entering Ramsey Clark territory, in terms of his credibility as Attorney General.
---
Durham — A Reminder
The other one-two punch in a day that may serve as DOJ's final reputational coffin nail was the debacle of the Durham hearings.
Again, simply to remind folks of just how bad DOJ and the FBI behaved during the Crossfire Hurricane conspiracy, I'm reprinting our Durham Report Summary, below.
The Summary is accurate, as no doubt was Durham's report.
*
INTRODUCTION
Not all miscarriages of justice are prosecute-able.
FBI appears to have intentionally ignored its own procedures.
The money graf:
"Indeed, based on the evidence… neither U.S. law enforcement nor the Intelligence Community appears to have possessed any actual evidence of collusion in their holdings at the commencement of the Crossfire Hurricane investigation."
Wow.
EXECUTIVE SUMMARY
Opening Crossfire Hurricane
The FBI had no basis to open up "Crossfire Hurricane," its investigation of the Trump campaign.

In investigating allegations of foreign interference targeted at the Hillary Clinton campaign, the FBI proceeded with extreme caution. Hillary in fact got a defensive briefing from the FBI.

Similar caution was not employed for the investigation of foreign interference involving the Trump campaign. Further, Trump did not get a defensive briefing at any point.

The FBI opened its investigation of the Trump campaign under the direction of Andrew McCabe and Peter Strzok, based on totally uncorroborated intel from Australia.
The Crossfire Hurricane Investigation
The investigation was opened as a Full Investigation [note: this is a designation allowing all sorts of penetrative investigative techniques] without ever talking to the original reporters, attempting any corroboration, or doing any internal database searches to discover any corroboration — all of which is FBI procedure (and simply logical).

Using the allegations from Australia, the FBI went to the Foreign Intelligence Surveillance Court (FISC) to get warrants on Carter Page and George Papadopoulos (these warrants are known as "FISA" warrants, as in "Foreign Intelligence Surveillance Act" warrants).

The FBI did not secure a FISA warrant on Papadopoulos, and they only got one on Page after they received the Steele dossier (see below).

The Steele dossier was obtained from Christopher Steele, a reported former British intel member. The dossier couldn't be corroborated by Steele himself or his Russian "sub-source," Igor Danchenko — even after the FBI offered Steele $1 million (you read that right — a million bucks. Of our tax money. Talk about desperate for a smoking gun).

The FBI then ran human sources into Page and Papadopolous.  Both Page and Papadoplouos made numerous exculpatory statements to these sources.  The FBI ignored these statements and withheld them from the FISC (to me, that is perjury).

The AUSA on the case, the report notes, was subsequently prosecuted for falsifying info to the FISC.
The Steele Dossier
Nonetheless, despite the exculpatory statements of Page, the FBI secured four FISA warrants on Page, based on the (uncorroborated) Steele dossier.

The Steele dossier was paid for by Hillary's campaign.
Igor Danchenko — Steele's Primary "Sub-Source"
The report concludes that Igor Danchenko, a Russian living in D.C., who had previously been assessed by the FBI as a likely Russian asset, was Steele's "sub-source."

Danchenko fabricated his contributions to the Steele dossier.
Danchencko's Relationship With Charles Dolan
Enter Charles Dolan, a Democratic PR operative, who appears to have made up most of the Steele dossier.

Under questioning, Dolan admits he made up the information re: Paul Manafort that was in the dossier.

For some reason, and despite his being the main source (along with Danchenko) of the Steele report, the FBI never even interviewed Dolan — this despite Danchenko telling the FBI that Dolan was the main source for the dossier.

All this intel re: Danchenko, Dolan, and the Steele Dossier, the FBI withheld from the FISC.
The Alfa Bank Allegations
Perkins Coie attorney Michael Sussmann was the source of allegations of a covert relationship b/w Donald Trump and Alfa Bank, a secretive Russian bank.

Sussmann was telling FBI General Counsel James Baker this, claiming to be acting on his own; in fact, he was acting on behalf of the Hillary campaign (he could, at the least, be disbarred for this).

Upon investigation, two separate U.S. intelligence agencies (not named) determined the allegations to be false.

Nonetheless, Sussmann also provided this material to media — who ran with it.

Furthermore, the Clinton campaign tweeted the Sussman allegations out.
Conclusion
The FBI failed to uphold its mission.

The FBI, at best, displayed a "cavalier attitude" towards accuracy and completeness in seeking FISA warrants on the Trump campaign.

The FBI disregarded exculpatory information regarding its "targets" in Crossfire Hurricane.

Senior FBI personnel displayed a serious lack of analytical rigor towards the information that they received, especially information received from politically affiliated persons and entities.

And then there is this statement, which I believe I have to print in full:

"FBI personnel also repeatedly disregarded important requirements when they continued to seek renewals of that FISA surveillance while acknowledging – both then and in hindsight – that they did not genuinely believe there was probable cause to believe that the target was knowingly engaged in clandestine intelligence activities on behalf of a foreign power, or knowingly helping another person in such activities."

(The emphasis is mine. Folks, that is a CRIME).
So who are the villains here?
Clearly, there are plenty. But at the end of the day, all roads seem to lead in one direction:
Folks, what did this country ever do to deserve this woman?
---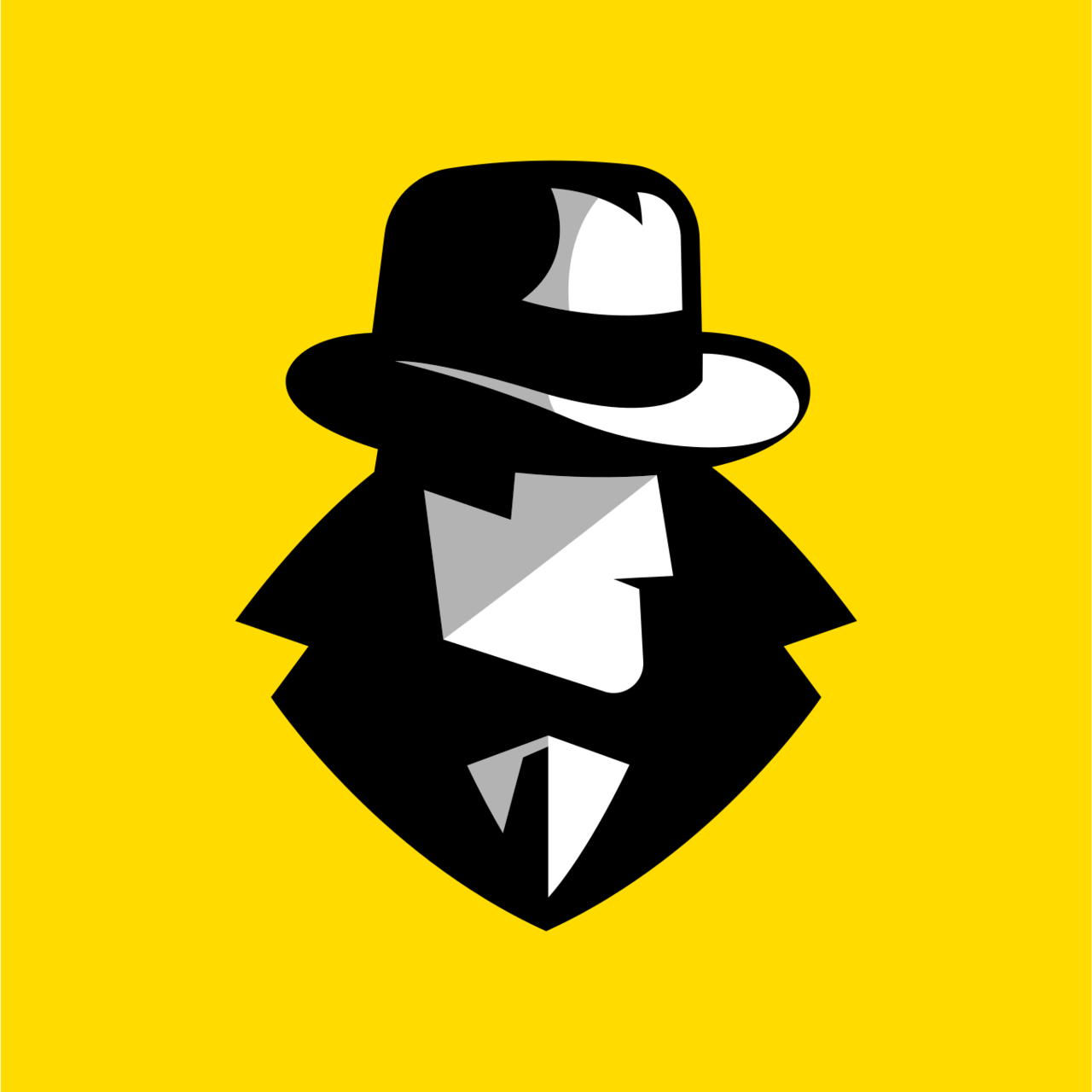 Thanks for reading The Ops Desk!