Law enforcement veterans love to watch television and movies and say things like, "oh, that's so unrealistic." Many of us have been through that annoying ritual (or been guilty of it…).
But sometimes something comes along that gets it right. So if you get a chance this weekend, check out the show New York Homicide on the Oxygen Network.
New York Homicide was created by former NYPD Chief of Detectives Robert Boyce, one of our nation's premier investigators. His vast experience shows throughout the series, as he tells you how it really works.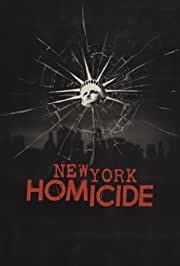 The premise of the program is to take a high-profile homicide and intricately break it down from the point of view of the actual investigators. Detectives and supervisors are interviewed to weave together the case narrative, and the audience gets to experience the rollercoaster emotions and nuances of a real homicide investigation.
Boyce uses his knowledge of the investigations to impart the critical, but sometimes minute, bits of evidence that can make or break a case. Examples of important technologies and critical interviews are interspersed throughout.
You will learn a lot from some of the best detectives in the world, as they pick apart the most challenging cases of their careers. Seasoned investigators and novice crime buffs will also benefit from watching. The show is a sort of homicide investigation seminar.
The series recently wrapped up its first season, consisting of 12 episodes that are about 45 minutes each. They are all worth your time. Each is well-produced and each spins a tale of tragedy and eventual triumph over some truly evil people.
You can also check out an interview with Chief Boyce as he discusses the series here.
The show is available on the Oxygen Channel, or on their website. It is also available on the Peacock streaming service, or you could buy the entire series on Amazon Prime Video for $14.99.
This one gets it right, folks. You could even watch it with a cop.