We are looking at the Trump indictment entirely the wrong way.
The unprecedented indictment of Donald Trump — the leading Republican candidate for the 2024 nomination — by the Biden DOJ is an historic moment.
Congratulations, Joe. You're finally a consequential president.
But to cut against the tide a bit: Aside from the "historic" nature of all this, is the case really that big a deal?
How This Is Likely To Go
At this writing, the indictment remains sealed (despite the usual — and shameful — leaks from DOJ to their buddies at the WaPo and NY Times). But the reporting thus far indicates that former President Trump is looking at seven counts, most (or all) of which are process crimes: Conspiracy, Obstruction of Justice, and Lying to the feds during an investigation (the infamous catch-all, "1001" charge).
There is reportedly also a (ludicrous) Espionage Act charge. (We're in Russia collusion territory again). Yeah okay, Prosecutor Smith. Good luck with that.
Why are these charges significant? Because they are crimes that Merrick Garland can claim don't apply to President Biden's own unlawful possession of classified docs (some of which date from decades ago). The narrative will be, "sure, Biden had docs — but Trump lied and obstructed the investigation!"
Now, television pundits have already covered this ground well — no need to belabor the case's weaknesses and likely defenses here.
In short: Aside from the blatantly political motivation for the case, literally ALL of the likely charges require a level of intent that Donald Trump almost certainly did not have. The required mental states of "intentional" or "willful" are going to be near-impossible for DOJ to demonstrate.
Garland and his minions know this, of course. They don't care. Why? Because this entire thing is not a legal ploy. It's a public relations ploy.
I feel most of the pundits are seeing this wrong. Chances are, as litigation commences, Trump's lawyers can legitimately attack the charges in such a way that most, if not all, will ultimately get tossed — perhaps ultimately by SCOTUS.
But in the interim, the discovery process will be long and convoluted. There will be evidentiary appeals ad nauseum before the case ever gets close to trial.
Point is, we will have the Republican nomination, and likely the 2024 general election, well before this case is concluded.
So therefore: What's the point? If Trump wins the election, he'll pardon himself. (The Dems will fight that — another interminable boondoggle).
If Trump loses the general (b/c as of this writing, he almost certainly wins the nomination): Does anyone really think Donald Trump is going to federal prison?
Again, DOJ knows all this. That's why this case is essentially kabuki — it's ends are not justice, but political gain. This is just some atavistic, childish lashing out at a hated rival, in the only way available. In a way designed to damage him.
But what this impulse ignores is that this case — as well as the Bragg case, the possible Georgia indictment, and the potential Tish James case in New York — only feed the narrative that Donald Trump is standing up to corrupt elites who would rather destroy the American system than give up their own power.
So in a way, legal analysis is beside the point. In the end, Donald Trump gets to stand for President, and he either wins or loses the 2024 election. No matter how many specious accusations are made against him.
And so the calculus becomes: How strong can he be? He's not a young man. But he's undeniably a fighter. Can he keep from being distracted? From being drawn into public spats that don't benefit him, even if he wins?
Can he ignore all this, while framing a narrative that speaks to enough of America that he wins the general?
Or will he succumb to his most base instincts, and make this all about himself?
In that sense, this is not even a PR battle, really. It's a battle that occurs within Donald Trump himself.
Which I think we'd all agree, is a fairly unpredictable place.
---
It's Not Hyperbole Anymore — The Bidens Are a Crime Family
Meanwhile, let's not get distracted ourselves. As others have noted, the timing of this indictment is almost certainly contrived, just happening to occur on the day that the full Oversight Committee got to view the notorious witness statement in FBI's possession that essentially accuses former VP Joe Biden of accepting a $5 million bribe related to Burisma.
Asked about this, Joe Biden's response was, "Malarkey. Where's the money?"
That's his defense? "Where's the money?"
How about: In your multiple mansions? In your family's legion of LLC's?
Up Hunter's nose?
In your damn mattress?
The $5 million from Burisma is actually chump change compared to other monies coming into the Biden coffers from multiple foreign sources (for a clear, handy layout of that, see here).
The Biden family is a RICO, pure and simple. And they've been caught.
So they are fighting for their lives now. A second Trump presidency likely means real danger for Don Joe Biden, his caporegimes James and Hunter, his consigliere, Jill, and their soldati at CNN and MSNBC.
So Joe has deployed his Luca Brasi — Merrick Garland. To make Trump an offer he can't refuse.
Either way, in the third act: all family business is going to be settled. Likely once and for all.
---
BTW… Has Anyone Else Noticed….
The basic contradiction in the current Dem narrative
FBI head Chris Wray, who will go down in history as an FBI Director who won't go down in history, has been claiming that he can't show the notorious "witness statement" document because it will disclose "sources and methods" related to "an ongoing investigation" (which, btw, is standard law enforcement for, "leave us alone").
At the same time, Congressman Jamie Raskin, ranking Dem on House Oversight, claims that DOJ has "closed down" any investigation into the $5 million Burisma bribe to VP Biden.
Hey guys, you can't have it both ways. Either there's an investigation, or there's not.
And if there actually is: Are we to understand that there's an active investigation into President Biden for bribe-receiving?
Because that is the substance of the document, no? (Hint: Yes).
What the eff is going on in the Hoover building these days? Even J. Edgar would be mortified by all this. And that was a guy who didn't mortify easily.
That's the question Comer really needs to be asking, plain and simple: Does DOJ have an active investigation into the current President, or not?
(And btw: What if Comer had just snatched the FD-1023 form from the FBI agents and said, "thanks, guys. I'll be taking this." What would they have done? One could make a case that he'd be within his rights to do that. Why is his investigation necessarily subordinate to the Bureau's?).
---
More Hypotheticals Department
Just for funsies, let's say that somehow this document case against Donald Trump is expedited, and it does get to trial sometime in 2024.
And let's say — as the Dems dearly hope — he's convicted. And sent to prison.
But he's still the Republican candidate.
The nominee, sitting in a Florida jail.
Still likely more visible than Joe Biden during a campaign.
And quite possibly polling ahead of Joe.
But in jail.
Now what?
---
By The Way, Does Anyone Remember A Man Named Robert Hur?
Neither do I.
But FYI: DOJ also appointed a second Special Counsel — this one to probe Joe Biden's possession of classified documents. That's Robert Hur.
So: Where are his findings?
Or put better: Can anyone find him?
Funny how only the Trump Special Prosecutor seems to show up for work.
I guess Don Joe got him a no-show job.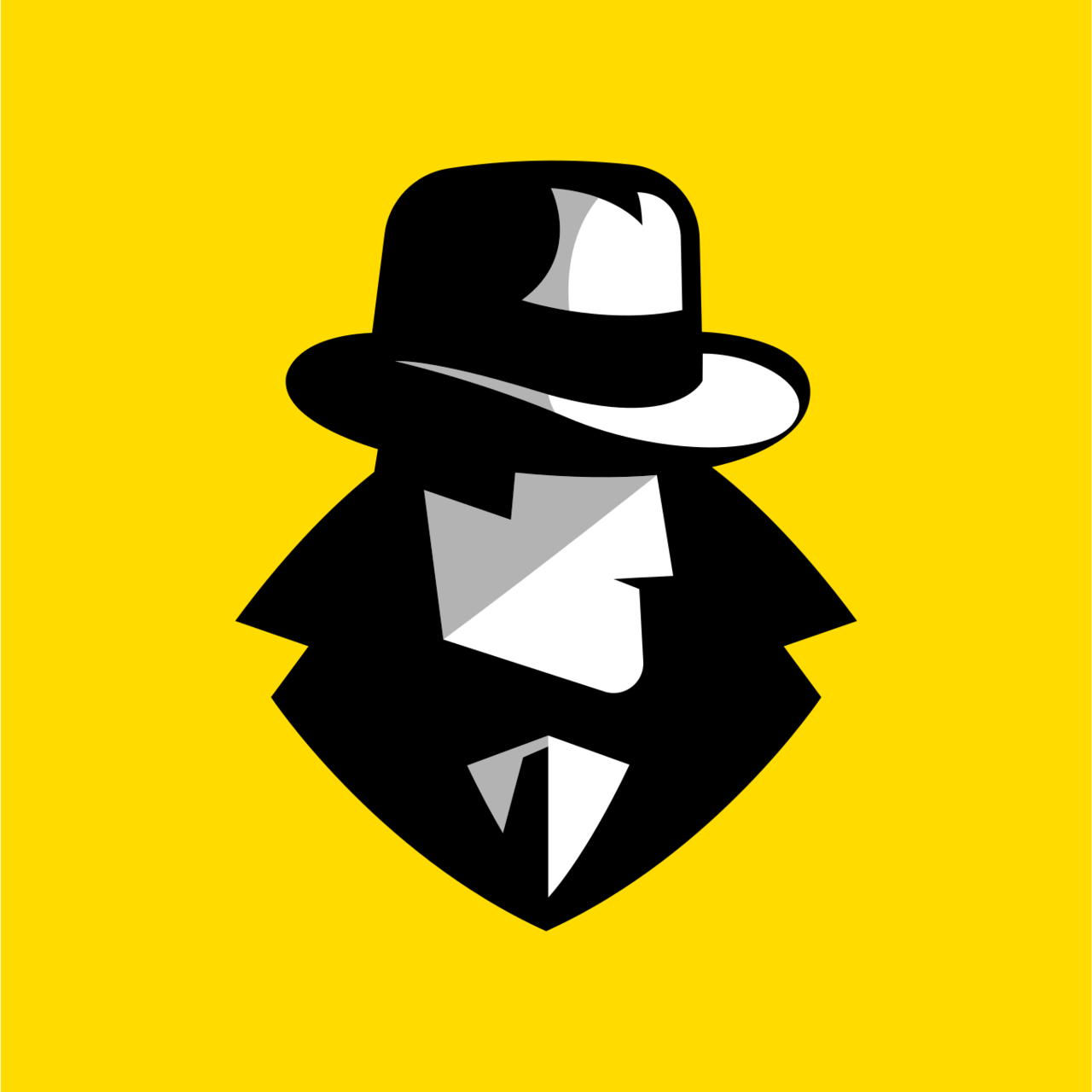 Thanks for reading The Ops Desk!